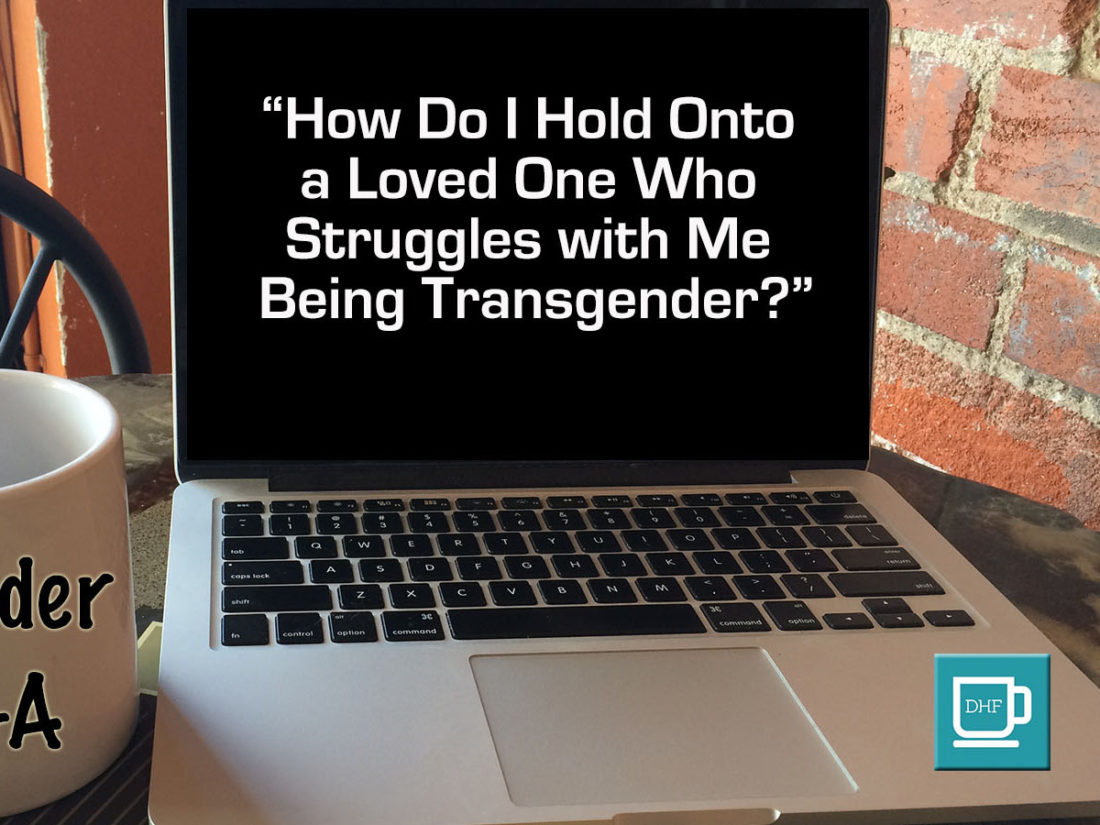 Reader Q&A: "How Do I Hold Onto a Loved One Who Struggles with Me Being Transgender?"
This week's letter is from a reader wrestling with the question:
"How do I hold onto a loved one who struggles with me being transgender?"
The reader is in her 60's, has been with her spouse for twenty-eight years, and is desperately trying to hold onto her marriage. She says,
I don't want a divorce and, frankly at this stage in life, don't even see a way for us financially to go our separate ways even if that was the most sensible thing to do. We do love each other deeply, but our minds about gender are clearly not that similar.
She explains that her wife was "initially okay with my revelation that I identified as female," but it has become increasingly more difficult for her over time. In particular, she says that her wife "has issues that have to do with how my behavior reflects on her and her own self-image."
The reader is sympathetic to what her wife must be going through,
…how hard it is to be in a relationship with someone you always believed was a man who finally tells you that they are a woman. It's not just my problem, it's hers as well, and she never asked for this.
She talks about how they have found ways to compromise with one another. For instance,
I managed to get better control of my dysphoria when I made a decision that I would no longer buy or wear clothing that was designed for men. Even though my apparel doesn't point to me being a transwoman, it somehow allows my mind to put aside a major source of anxiety for me that has been there for my entire life.
In this way she isn't "out" as a transwoman, but she is also able to stay away from clothing that makes her feel uncomfortable.
However,
…the part she really has issue with is when I am Facebook friends with other trans people.
She said, "I view (talking to trans friends on Facebook) as a way to better understand myself through sharing with other people on similar journeys," but her wife sees it as her "sneaking around."
She deactivated her Facebook account for a time in an attempt to acquiesce to her wife's wishes, thinking it was something she could live without. However, she found herself back on again after six months. She knew, if discovered, this would create "yet another relationship crisis." Her wife did indeed find out that she was back on Facebook and,
…issued an ultimatum that I decide what I want or she's moving on.
The reader recognizes that this situation isn't healthy for either of them. She feels that this "cycle" that they go through is her own doing because, "I need a healthy means to feel safe in my own skin" by having others to talk to about this, but she doesn't know how to do it without upsetting her wife.
She concludes,
…there must be some way for those of us trying to navigate shark-filled waters long after coming out to a spouse. I can't seem to accept that divorce has to be the answer when people do love each other.
Dara's Response:
Dear Reader,
I hear a lot stories about the challenges that people face when they come out as transgender. I've noticed that stories like yours—coming out as transgender to your spouse after being together for many years—have a unique set of difficulties that need to be taken into account.
Those of you who grew up during the "pre-internet years" (as one of my clients in her 60's has coined it) had very little, if any, access to information to help explain what it was they were experiencing.
Therefore, the awareness of being transgender was either non-existent or repressed.
Many of those who are transgender and were born and raised in the "pre-internet years" either never fully acknowledged their feelings on a conscious level or, if they were aware that they existed, hoped that they would go eventually go away.
I sense this is, at least in part, what you've experienced. This would explain why you married to your wife with the intention of always being a "man" to her, the thought never crossing your mind that you would eventually come to the realization that you were truly a woman.
Eventually, with enough information, self-reflection, and support you were finally able to tell her the truth. There's no way your life, your wife's life, or your relationship, can ever be the same after a revelation like this. However, keeping this truth to yourself would have eventually led you to behaviors that would have sabotaged the relationship, and more than likely led you down a path of self-destruction.
As difficult as it was for both of you, you had to come out to your wife.
After having been together for as long as you have been, a re-evaluation of who you are as individuals and as a couple is taking place. I use present-tense because, even though it sounds like you've been out to her for a while, navigating this sort of change takes time, and is still happening for both of you.
Let's take a look at what you've been through so far together.
In your letter you said you and your wife had found a compromise where you could wear clothing that, although not obviously made for women, are neutral enough for you to feel comfortable in. This sounds like you two have been through a "period of negotiating" and were able to reach a solution that could be satisfying for you both. This gives me hope that perhaps the Facebook situation is one in which a compromise could be reached as well.
However, I think it may be more emotionally charged, for both of you, and will require an deeper level of communication and sharing, as well as even more time and patience.
If this were a couples counseling session, I would ask your wife what it is that she is afraid will happen if you continue to have connections with other trans people. In particular, you mentioned she said you needed to "decide what you want" or you have to go your separate ways. Find out in more detail what she means by that (and if there's any way you could get the assistance of a couples counselor I would highly advise that!)
Once you find out more about her fears you can let her know that you understand where she is coming from (as long as you really do), and address that concern first. Once she feels she has been heard, you can then begin to share why it is that having trans people to connect with is of such help to you.
As you talk together about this, see if there are ways that you can compromise so some of her fear might be reduced, and you are able to stay connected to your trans friends.
Since I'm not sure what her fear is I'm not sure what that might look like, but an example would be if you were to introduce her to a few of the people you are talking to online (if she wants to be more included, if she is having issues with trusting the people you are talking to, etc.). Or, if she is afraid that you talking to them will lead to you wanting to come out more publicly, talk with her about how your online connections are a way for you to express your authentic self privately, which reduces your need to come out more publicly (again, only say this if this feels true to you).
As you work on a compromise with her, keep in mind that you are still carrying a lot of guilt around being transgender.
If you make decisions from a place of guilt, it will eventually lead to you sacrificing as opposed to compromising. Sacrificing will lead to resentment and/or to still secretly doing what you said you wouldn't do. If you can get everything out in the open and gain more clarity with one another about where you are each coming from, you won't have connect with your Facebook friends in secret anymore.
My last thought is for you both to take a look at how your relationship is now, in general. Are you setting aside time to do things together that you enjoy? Are you communicating your wants and needs to each other in other areas of life? Are there additional stressors in the relationship that need more attention? Do you need to work on re-connecting as a couple?
You had to live your life for many decades unable to be the woman are truly are. Your wife thought she was married to a man for several decades, but actually wasn't. This hasn't been easy for either of you.
Finding your own, unique answer to this issue as a couple is possible.
Be sure to give it time, patience, communication, and understanding.
I truly wish the best to you both!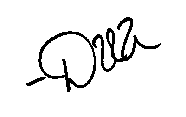 *This edition of "Reader Q&A" has been created with the expressed permission of the writer of the letter.