Matt Kailey: A Tribute to a Legendary Contributor to the Transgender Movement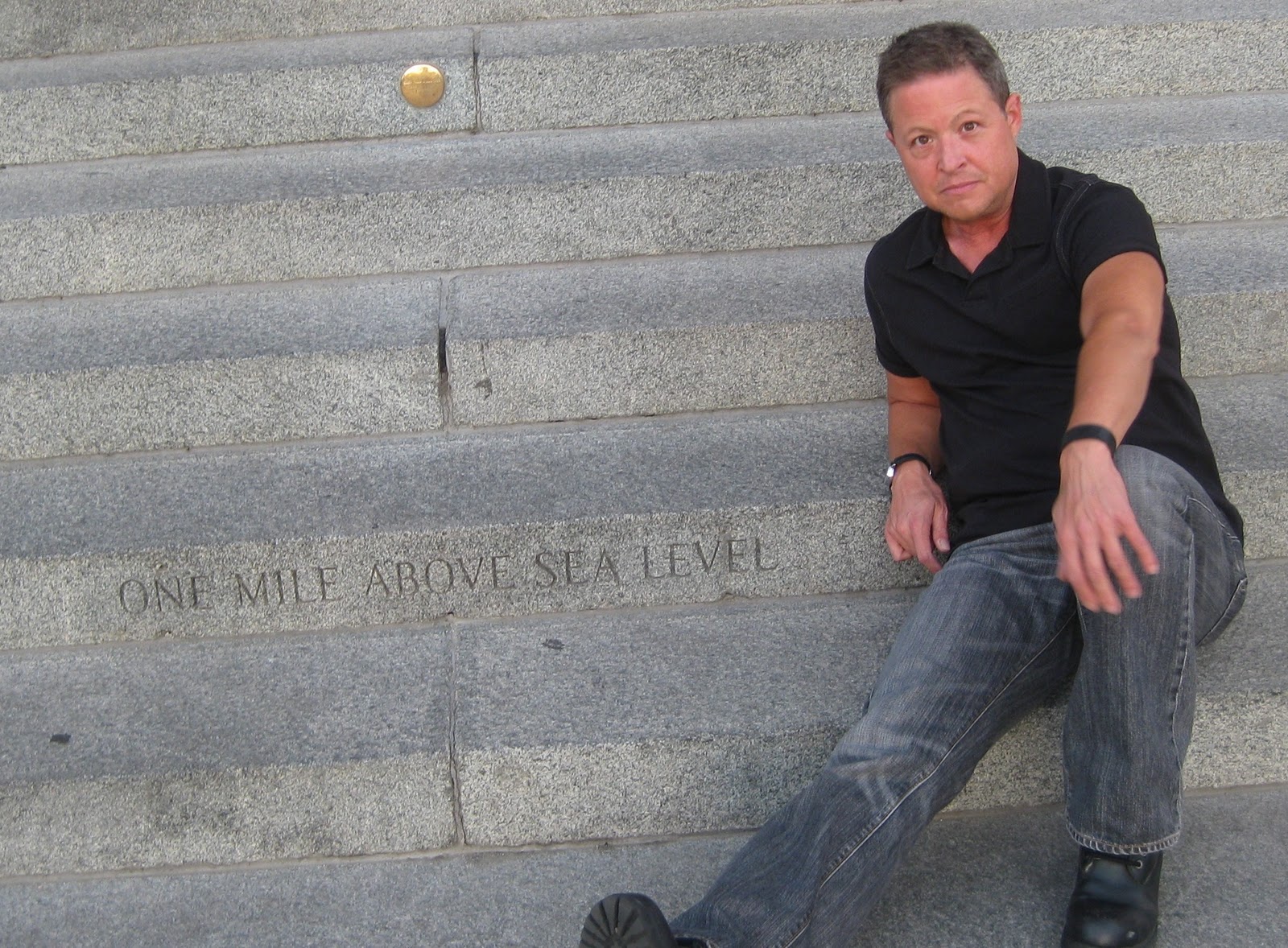 This past Saturday—May 17th, 2014—I strolled into Thunder & Buttons, a favorite restaurant/saloon on the westside of town in Colorado Springs, Colorado. I was there to meet my wife and a few friends and had arrived early.
While sitting all by my lonesome at my table I glanced over the the booths on my left and had to crack a smile. I remembered what a nice dinner I had with Matt Kailey about nine months ago, in one of those booths. We made a point to get together before he was to guest speak at the local Peak Area Gender Expressions (PAGE) meeting that evening.
I wanted to share with him how my then-new "Conversations with a Gender Therapist" blog was going. He wanted to share his thoughts on how he could make a plan for his eventual "hiatus" from his five-year Tranifesto blogging gig.
He ate calamari, I had a beer. We laughed about how we both accidentally wore the same outfit – black collared shirt, blue jeans, clunky black shoes (I think it's actually the outfit he's wearing in the photo above!).
We reflected on how we first met each other in 2007 at the Colorado Springs Pride Center, during the Focus on the Fabulous book signing. When I asked him what he wanted to do during his hiatus, Matt said, "I think want to learn to do tarot card readings for a living."
This past Saturday, I sat in Thunder & Buttons and thought back to that visit. Little did any of us know, including Matt, that he would no longer be with us just a few short months later.
Or, on some level, did he?
From his last post on his  blog, Tranifesto Celebrates Five Years, dated March 31st, 2014:
This is starting to sound like a eulogy! Tranifesto is not dying, and neither am I (I hope, but there are never any guarantees – I will let you know, though, if I'm given any warning).
He also shares, in the same blog post, that he had finally gotten "all caught up" with the Ask Matt Tranifesto letters. He also went through every one of the 611 posts he had written since 2009 and re-categorized them, to make it more user-friendly for future readers as they searched his massive tomb of transgender-related information and insight.
Matt's Tranifesto blog, which has always been a tremendous gift to this world, now had a bow snuggly tied around it, ready for delivery to countless future generations to come.
For some reason, Matt was meant to truly "go out at his peak." He was meant live on more as a "legend," which tends to happen when tragically early deaths happen such as his. It's almost like he was meant to give his life to the transgender cause, to spreading education and awareness to millions of people around the world, and for many years to come.
And yet it still stings that Matt had to leave this earth at the age of only 59 and merely eight weeks after he wrote, in the comments section of that last blog post, "…there are so many projects that I want to work on and books that I want to put together." How he was sure he would be back with more posts because "it's pretty hard to shut me up."
All I can do, as someone who was fortunate enough to call Matt a colleague, is to continue to move forward in my goal to make this a better world for people who are transgender. And I now have a new motivation to do this: to make Matt proud.
Matt was instrumental in my June 2013 launch of the "Conversations with a Gender Therapist" blog, as he patiently fielded questions from me about how I could be "the best trans ally I could be." I wanted to put one of his quotes from his book, Teenie Weenies And Other Short Subjects, on the site and asked him if it met his approval.
The quote goes,
"I like to think that trans people will be the catalysts for a cultural shift that will result in everyone's liberation."
He wrote to me in response, with classic Matt Kailey humbleness,
"I really said that in my book? Wow, I was eloquent. I don't remember saying that. But sometimes I go back and read the stuff I've written, and I'm like, 'Wow, that was beautiful' or 'What an amazing sentence' and I can't believe I actually wrote it."
We will greatly miss your physical presence on this earth, Matt. I can only hope you are somewhere now where you can get started on that tarot card reading career and enjoy the fruits of your labor of love.