"What Ifs?" Looking Back on Transitioning
Yes, yes, I know, what's the point of dwelling on something without an answer? Well, nothing… except for the fact that we all do it, we all obsess on "what ifs," on what would have happened if only I…what could happen if I…fill in the blank.
My therapist even did it to me once, not too long ago. After complimenting me on my presentation (God bless her) she asked what I would have done if I had not transitioned.
I stared blank-faced. I really didn't have an answer.
Finally, I said I guess I would have continued doing what I was doing, before I began the transition process, living a rich fantasy world within myself and allowing nobody to take a peek in, for fear of all sorts of unseemly reprisals.
Or would I?
I know someone 6 ft. 10 in. tall, who has fully transitioned. Could I have done the same, if I was in her body? Another part of me says, hell yes, if she can do it, I can do it. At least I think so.
What if I was 18 years old? Not some white-haired card-carrying baby boomer, looking to nail down how I'm going to live the rest of my life.
No, someone with an entire adult life to live, as she wants to live it, in an era that's becoming more and more accepting, on what seems like a daily basis?
The mind swoons.
Yet, for these people, that's their reality.
My therapist calls them her little bunnies, hop hop hopping into the world with willful abandon. They know no fear. They question nothing… until they bump up against the wall of the world as it's been, not as it's becoming.
And where would I be, some 40+ years later, if I were one of them? Would I have married, had kids, had grandchildren? Would I be happy, content?
What if I had told my parents about me when I was young?
Would they have nurtured and cared for me, like those six year olds we read about, who are allowed to dress as they want, and start hormones before puberty, so that they mature and blossom into the being they always wanted and expected to be?
Or would they have told me to go to my room, and put on my Little League uniform?
What if I had come out at work, before I began freelancing and consulting?
I spent many years in the vicious circle of Corporate America. If I wasn't in a meeting, I was on an airplane, traveling to a meeting. For years, I didn't decompress until Sunday afternoon. And then, come Sunday night, my anxiety level would rise again, in anticipation of another fun-filled week of mayhem.
How would I even find the time?
My mind races back to a skit from the first iteration of Saturday Night Live. Bill Murray is wearing a pilot's uniform, and you see him at the controls of an airplane. Behind him is Kirk Douglas, dressed as an ancient gladiator.
The skit was called "What If Spartacus Had a Piper Cub?"
You see Kirk whooping it up, able to see the enemy below, dropping things like bombs out of the airplane. Would he have changed the course of history? Who knows.
I've been told a number of times by friends and colleagues that they feel sorry for me, over the fact that I didn't transition when I was younger, and would have had so many more good years ahead of me.
My response, my honest response, is… no. You don't understand. I am forever grateful – for the opportunity to do it now. I never thought I could do it at all, and now I can. That's my reality. No what ifs. And I'm sticking to it.
Author Bio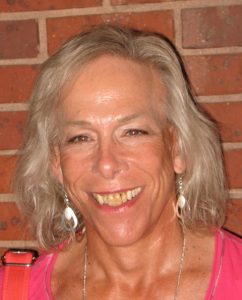 New York native, Danielle Badler embarked on a writing and communications consulting career in early 2007, following more than 30 years in corporate communications, the last ten as the chief global communications officer for three Fortune 500 companies. That experience involved six corporate relocations, including a year in Lausanne, Switzerland.
Her work includes facilitating executive peer group meetings for The Conference Board in New York, as well as regular articles and columns for the Porsche Club of America, TFLCar.com and planet-9.com.
Danielle is also very active in community involvement, as the Board President of Alliance Francaise de Denver and a board member of the National Federation of Alliance Francaises, as well as a member of the Rocky Mountain Automotive Press Association.
A graduate of Case Western Reserve University, where she co-edited her college newspaper, Danielle now calls Denver home. She can be reached at rdbadler@gmail.com.