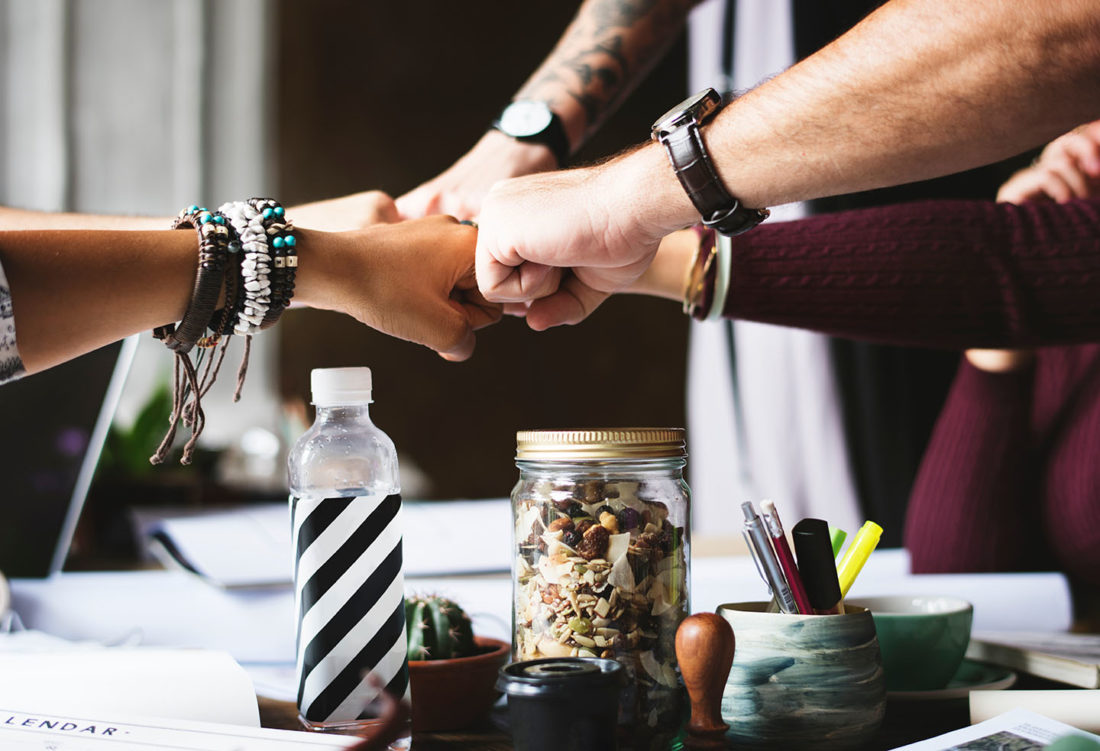 The Election of 2016: Not Letting Fear Win
I was standing in line at an Einstein Bagels this morning and felt a wave of emotion come over me that eventually led to a little bit of public crying.
I tried to figure out what it was, it was hard to place at first.
The moment I walked into the store, I was surprised by the immediate feelings of distrust and hurt that washed over me. I felt it earlier this week in a department store, and I recognized how terrible that felt. This time, for some reason, I swept my gaze over the people around me and I did that thing we have been encouraged to do: "let love in."
I kept hearing people this week saying how we need to do this, now more than ever during this time of turmoil. I knew it sounded like a good thing to do, but I wasn't quite sure how to do it.
It ended up happening during what has felt to me in the past like an ordinary moment of being amongst strangers in a public place. It happened when I realized that I was now experiencing this ordinary moment differently— feeling on edge, wary, distant, and hurt.
If there's anything I hated in that moment, it was how isolated and alone it felt. Standing there wondering if anyone else cared that I was feeling that way, or if anyone else felt the same way I did, was one of the worst feelings I've felt in my lifetime.
In that moment at Einstein's, I made the decision to open myself up to the humanness of everyone there. People just wanting bagels and coffee. People with plans for the day. People with personal challenges and struggles and joys unrelated to the election. I grew tearful realizing how good it felt to let go of distrust and hurt in that moment.
As I waited for my order I could hear the thought come in: "Does anyone here truly hope that I, as a queer person, have my rights taken away as a result of having a Donald Trump administration? Does anyone here wish to make the transgender community invisible, whom I passionately advocate for on a daily basis?"
The answer was, "There's no way to know." The cashier handled me my order with a genuine smile, and I was able to smile back.
This isn't a way to delude or distract myself from the reality of what has happened. This is a way to keep myself from allowing fear to win.
Oh, and another added bonus to keeping my heart open? I thought about what it must be like to be someone who is unable to hide the color of their skin when they are amongst strangers. They might even wonder if I am someone who sees them as second-class citizens, or worse.
I want them to know I don't, far from it! So I need to keep my head up and my eyes open so I convey this to them with a genuine smile.