"It's a… Human!" — by Dr. Traci Lowenthal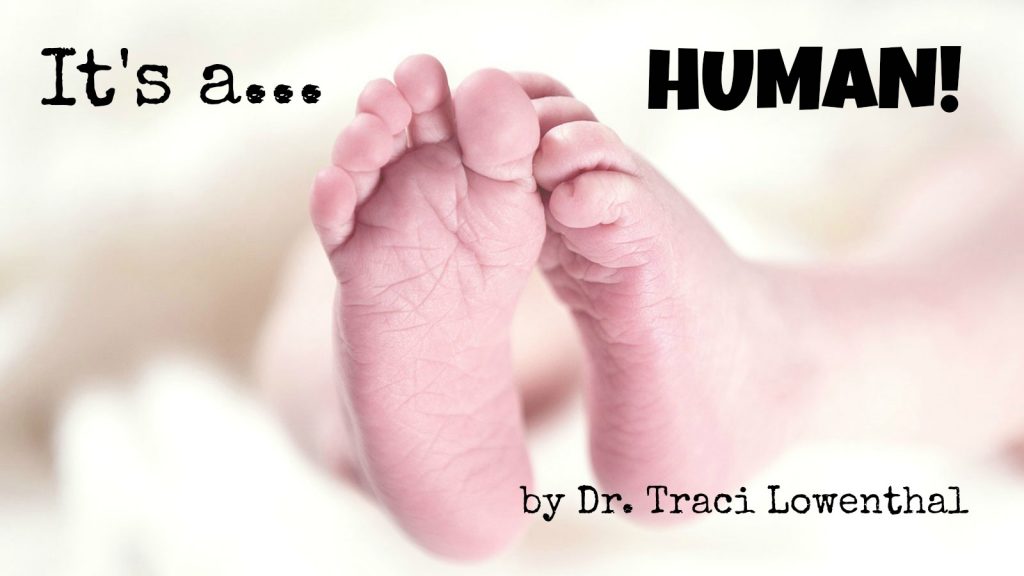 Guest Post by Dr. Traci Lowenthal
Like most people, I've always been aware of gender. As a cisgender person (one who's biological gender matches that of my identity), most would identity my gender above all else if asked to comment about me.
If I stood in front of you and you were asked to describe me, wouldn't my gender be among the first things you stated? "I see a woman," or maybe, "I see a tall woman with blonde hair and glasses." Gender is such an innate part of our experience and how we perceive others that it's hard to separate ourselves from it.
I became even more acutely aware of gender when I was pregnant with my first child. The moment I shared my news with someone, two questions were asked: "Do you know what you are having?" and "What are you hoping for?"
My partner and I decided not to inquire about the sex of our baby. This positively unnerved people. It was at first comical to witness their reactions, but then it became disturbing. People needed to know the gender of my child. It was intrusive and uncomfortable that someone would feel such anxiety about the gender of my child.
Not surprisingly, the main reason people wanted to know was to be able to shop for the appropriate colored baby items. People wanted my child to begin to adhere to societal gender norms even before he/she was born. We dressed our child in gender-neutral clothing (because obviously that's all my frustrated friends and family were allowed to buy).
When we were out in public with our child, it was interesting to watch people struggle with not knowing my child's gender. "Oh, what a cute little….. baby" or "How old is your little……?" I was a bit cruel about it and let people dance around the question. I was curious what difference it made to know that my cute baby in a neutral colored outfit in a neutral colored stroller had something less neutral contained in their diaper. If they suspected our child was a boy, it changed the descriptive words they used, just as if they perceived a girl child. It truly made people uncomfortable to not know.
Why is gender so important? Has the imposition of gender expectations and stereotypes abated in the last few decades? Are those who identify on the spectrum of gender more free to do so?
One would argue that the answer is yes. After all, haven't we seen television shows and movies with lead characters who are transgender? Clearly, we are friendlier and more accepting to those who do not fit into a clear-cut category of gender.
But has this newfound acknowledgement changed our early adherence to gender roles? No, it hasn't. From my perspective, we continue to cling to our gender norms.
Parents magazine indicates that 9 out of 10 new mothers prefer to find out the sex of their unborn child. It's so important that parents often find out as early as possible and begin imaging our child's room, their clothing, their future – informed in large part, by gender.
Being aware of our own need to gender our children as early as we can really speaks to how soon our children begin to identify with those gender norms. In kindergarten, my child's classmates were acutely aware of what were boys' toys and girls' toys. It's common knowledge that colors for children are assigned gender: pink for girls and blue for boys.
An article in Ms. Magazine in 2013 discussed the dramatic increase in gender norms being broken (40 percent of moms are breadwinners now, vs. 11 percent in 1960) but that toys are even more gendered than they were.
I was recently at a 4 year old girl's birthday party and she received a princess Lego set. One parent remarked, "I'm so glad Lego finally created a girls' line." Clearly, for many people (I'd argue the majority) gender rules are as present as they've ever been (read more here about gendering as it related to children's clothing and toys).
What can be done? Does anything need to be done?
As a trans* affirmative psychologist, I'd like to suggest that yes, something needs to be done.
The reason is that for every boy or girl who gladly and comfortably plays with the toys that represent his/her gender according to popular culture, there is a child who experiences incredible confusion and pain about gender. A child for whom choosing the boys' or girls' line to enter the classroom each morning feels overwhelming. For gender creative individuals, getting messages early on that they are free to be and engage with items in their lives they feel comfortable with can go a long way toward increasing the likelihood of emotional stability and a healthy self-esteem.
Research shows us that trans* people experience a greater risk of depression and suicidal ideation. Is it due entirely to society's need to gender them? No, of course not, but does this need to gender lead to discrimination for those outside the binary? Absolutely.
One way this issue is being addressed is through gender-neutral parenting. Gender neutral parenting can done in an extreme way – as in not revealing the gender of your child for years (a family in Toronto has not revealed the gender of their 3 year old child) and less extreme ways (encouraging cross gender play or clothing/hair choices).
For those who aren't parents, or who don't really have a chance to embark on gender neutral parenting now, it's possible to merely have open conversations with friends and family. Ask important questions about how gender impacts our experiences, beliefs and goals. Explore how important your own gender is to you and how it interplays with other aspects of your identity.
Being willing to wrestle with these ideas allows us to be more affirming of those who are exploring their own unique identities.
You may have noticed I never revealed the gender of my child. I wonder how much you struggled with that.
Author Bio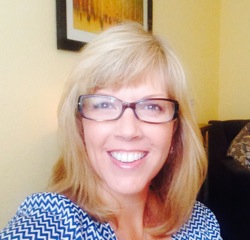 Dr. Traci Lowenthal is a clinical psychologist in Southern California specializing in working the LGBQ and Trans* Communities.  Her passion is helping individuals and families find their way through the socially constructed binary. She is the founder of Creative Insights Counseling and is a member of WPATH. Dr. Lowenthal is a consultant, columnist and blog writer. She also provides supervision for MFT Interns. Dr. Lowenthal is adjunct faculty at the University of Redlands and University of La Verne.