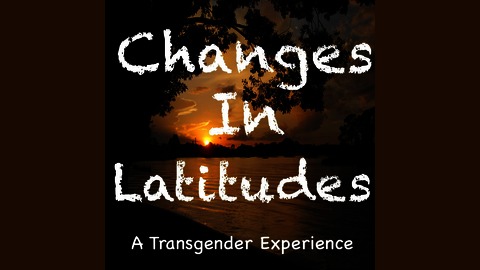 "Changes in Latitudes: A Transgender Experience": Podcast Interview with Dara Hoffman-Fox LPC
In this two-part interview I discuss all sorts of topics with the host of the "Changes in Latitudes: A Transgender Experience" podcast, Charley Sabrina Miller. Here is a peek at what you'll hear:
Part One
Hear what "Dara and the Mascaras" is all about
Lots of personal tidbits about my youth, including: how I was torn between two different career paths as I entered into college, what age I can remember starting to like girls, the crush I had on my 8th grade teacher and how it "scared me straight," how my sexual orientation and gender identity were both confused/repressed during this time
Why I ended up moving to Colorado after college (let's just say it involves the words "Air Force wife")
What it was like when, at age 30, I came out as gay
Reflecting on what I might have been like as a teen if I had been "myself" and how I am able to (somewhat) bring this into my life present-day
Discussion around masculine and feminine energy as it pertains to gender identity
Looking at how more kids nowadays are able to express their full spectrum of gender while having supportive parents
The "Shaming of the Feminine" that still permeates our culture
My own personal search for a pronoun, as well as feeling out my own gender identity and how that has changed over the past year
Tips on how to handle misgendering
Feeling out whether or not one is comfortable "putting themselves out there" when it comes to being a gender advocate
How the coming out process never seems to end
Click here to listen to Part One!
Part Two
Discussion around my upcoming book, YOU AND YOUR GENDER IDENTITY: A GUIDE TO DISCOVERY
How it plays off of the "Hero's Journey" (ala Joseph Campbell)
What inspired the book
Note: The release date of the book has been changed to Spring 2016, and it is also now going to be ONE big book and not three separate books
Discovering one of my life purposes through the process of working with transgender/gender non-conforming clients
Gender identity vs. Gender expression
Speed Round Questions! Which include "What is your favorite curse word?" and "What sound do you hate?"
Click here to listen to Part Two!
If you have a podcast and would like to discuss me coming onto your show, contact me here