The Hard Choice: The Voice of the Parent of a Trans Teen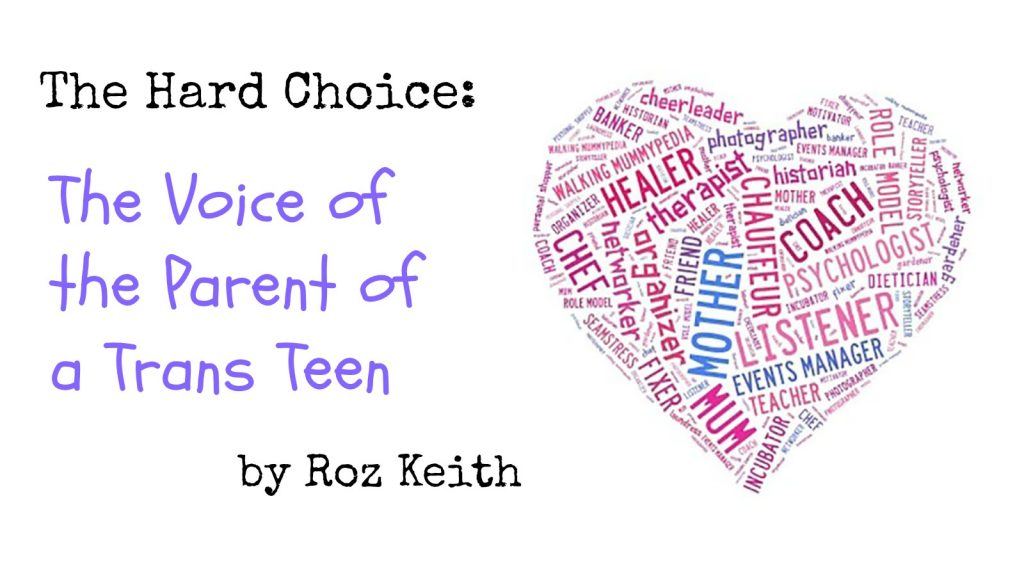 Being a parent is the craziest, hardest, funniest, scariest, job in the entire world. It is one of the most exciting yet daunting challenges to face adults in a world as we know it today.
For those who are brave enough to make a conscious choice to bring another human being into this world, parenthood is rewarding, for certain, yet not for the faint of heart. We agonize over the perfect name, the nursery décor, selecting god parents, whether to bottle or breast feed, what kind of child care, education, raw or organic, and on and on.
Having been a parent for more than 20 years, I am still amazed and inspired by my children and the ever-changing task before me – raising them to be happy, healthy, productive adults.
LOVE. When you sign on to be a parent you are agreeing to LOVE your child even when…
…they are late every morning and the bus doesn't wait and you consistently are driving them to school in your robe and fuzzy slippers.
…they talk back to you.
…they leave wet towels on the carpet after every shower.
…they use up the family's shared data plan two weeks into the plan month.
…they say day when you say night.
…they listen to "scream-o" music at bedtime and you wonder how anyone can sleep listening to that noise.
…they say blue is their favorite hair color right after you agreed to let him dye it orange.
…they tell you they "hate" you because you are the worst mother on earth.
…they are born with a birth defect.
…they are diagnosed with a learning disability.
…their impulsivity wreaks havoc on the family dynamics just when you are sitting down to dinner.
…they admit that their new love interest is "pansexual" and you have never heard that term before.
…they have the courage to come out to you as transgender.
SOUND OF TIRES SCREECHING TO A HALT.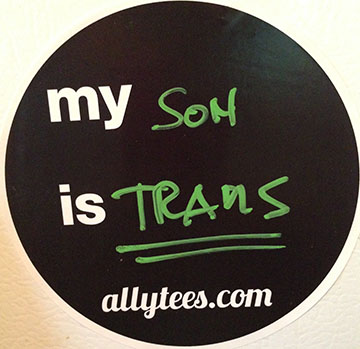 Being a parent means loving your child unconditionally regardless of who they are. As human beings, we can no more choose to have mental illness, be a diabetic or identify as gay, lesbian or trans than we can choose what eye color we are born with.
UNCONDITIONAL.
Being transgender is no easy ride. Believe me, no one would choose this. You hate the way your body looks. Your brain's view of who you are doesn't match up with your visible, external parts. It is really, really difficult to come to terms with this and to accept the mix-up.
Trans individuals need to know that they are accepted and loved and supported; don't you need that, too?
As a parent, I cannot imagine turning my back on my child because the hard-wiring in their brain is different. My child did not choose to be transgender. I CHOSE to be a parent.
When I look at my son I see the most courageous, authentic individual I have ever known. He is a gift that is teaching me more about being a parent and being human than anyone possibly could.
Further Reading by Roz Keith on this subject: No Choice, Pro Choice, as well as other posts on her blog Call Him Hunter, "A blog for anyone who embraces diversity."
Author Bio: Roz Keith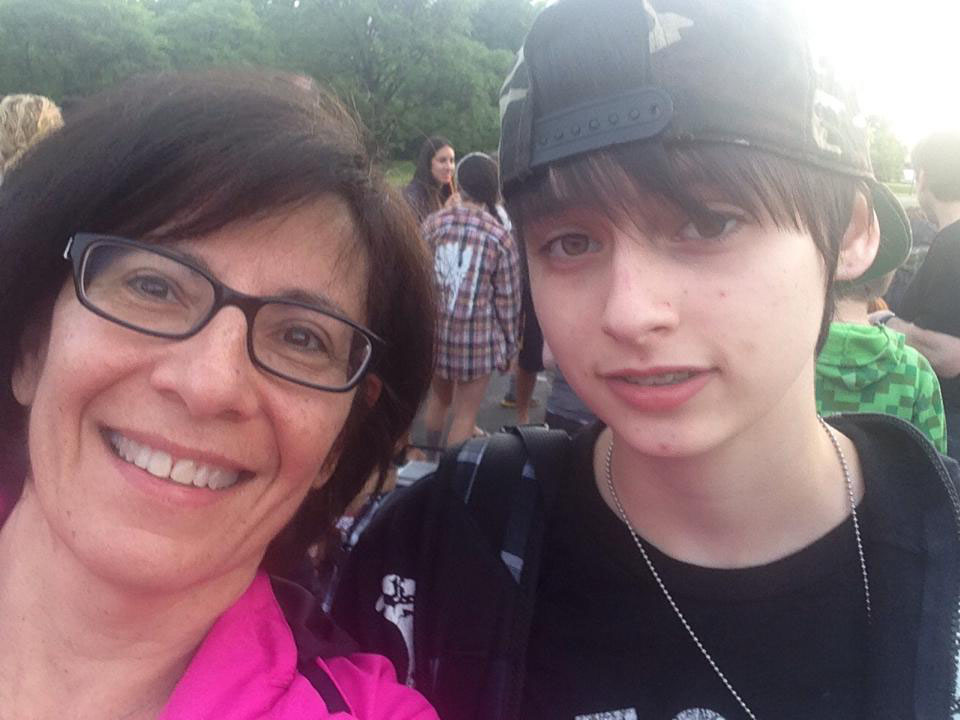 I am a wife, mother, sister, aunt, friend, advocate. Up until recently, I thought I was the mom to two daughters. Turns out I was wrong. I have a daughter and a son. My son is in the throes of transitioning to male. We are navigating the journey together and doing our best to spread awareness and ultimately acceptance regarding what it means to be transgender.
My son tells people that I "am obsessed" with all things trans. That's not exactly true — in fact, not even remotely true. The fact is, however, that I am interested in educating myself and have jumped in feet first so that I can help my son be the best, authentic version of himself.
I love social media. I blog. I run a business. I struggle to stay fit. I like good food. I love my family. I am OBSESSED with my dog. I care about others. I would do anything for my children. I believe in community.