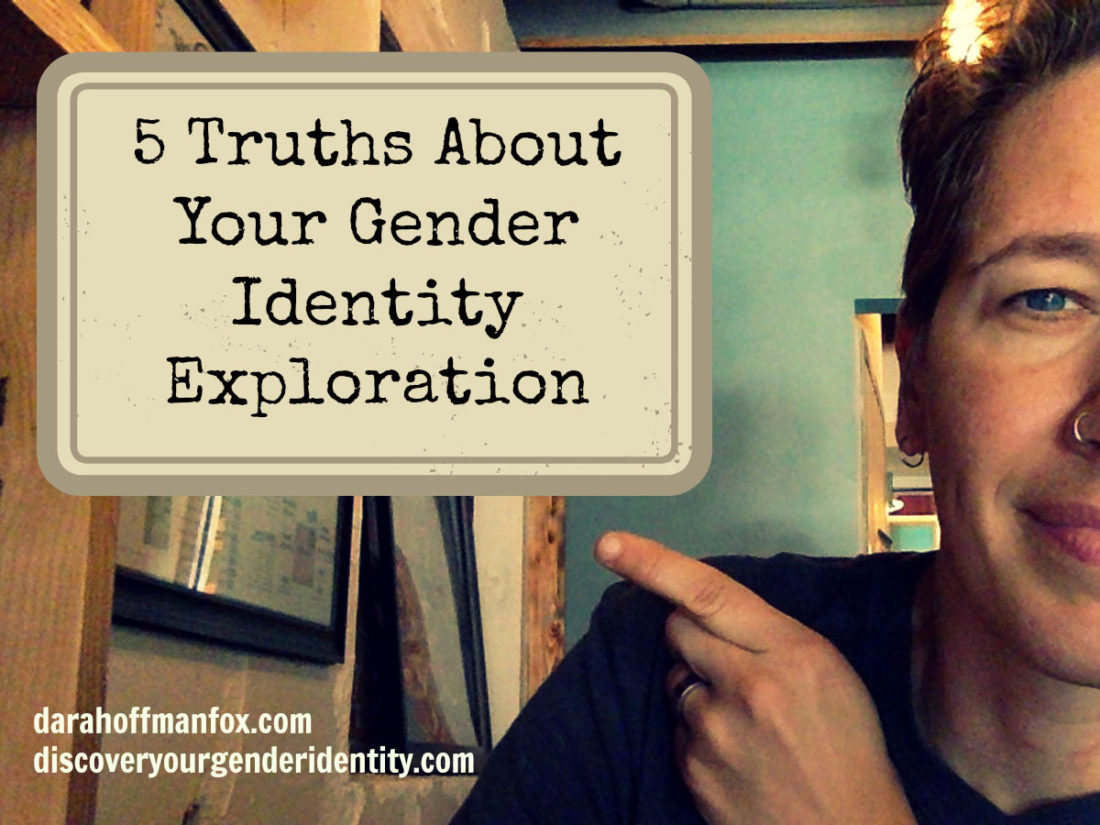 5 Truths About Your Gender Identity Exploration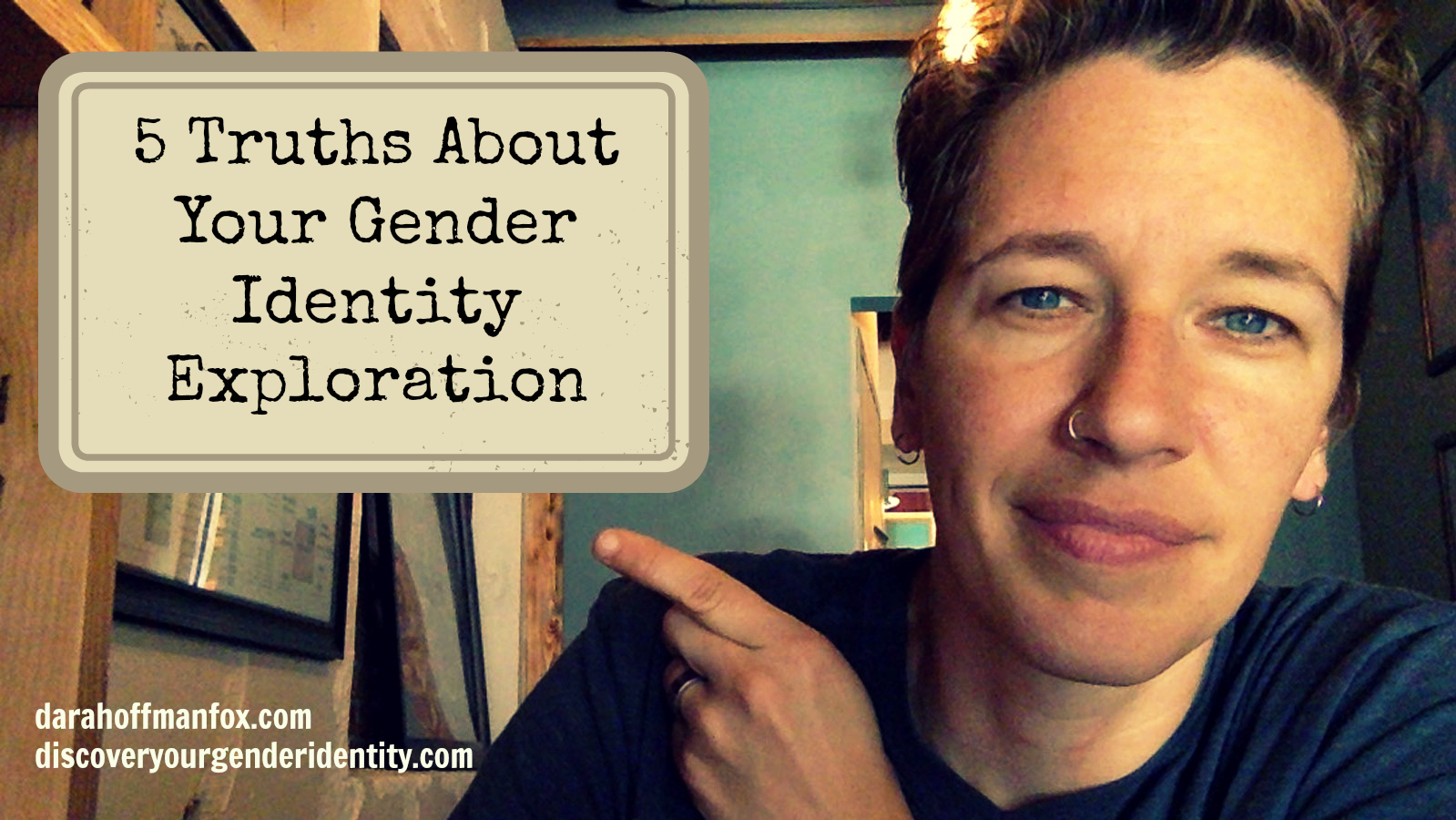 In the introduction of my book, You and Your Gender Identity: A Guide to Discovery, I encourage the reader to keep 5 "truths" in mind as they begin their gender identity exploration. These truths are meant to counteract a particular myth about gender identity that I have heard countless individuals struggle with.
This myth is that "there is a certain way you must experience your gender identity in order to be taken seriously."
This belief can be so damaging that it convinces people they shouldn't even bother to attempt exploring their questions about their gender identity.
Here is what is actually true about your gender identity exploration:
#1—This is your discovery process and no one else's.
The search for your answers to your gender identity questions is something very personal, therefore there is no one way to go about doing this. Factors such as personality differences, childhood influences, geographical location, financial status, family, mental health, and being a part of a minority group are all contributors to how someone will go about the process of gender identity discovery. Do what feels right to you based on who you are and your current life circumstances. This includes what steps you might take, when you might take them, and who you might share (or not share) this experience with.
#2—Only you get to decide how to describe your identity.
Towards the end of my book I walk readers through an exercise in which they put together everything they have learned about themselves and figure out how to describe their gender identity in their own words. It is important to take this step first, because this description is what you will hold on to firmly as you begin to share with others what you have learned about yourself. There is a separate exercise in which we look at how you might need to describe this to others (such as family members, acquaintances, medical and mental health professionals, and the general public). However, this is all built off of your original description. You will use this description as often as you can, and hopefully can encourage others to follow suit.
#3—You are allowed to take as long as you need to explore this.
The confusion, discomfort, and even pain that someone can experience while they are trying to come to conclusions about their gender identity oftentimes creates a desire to figure things out as quickly as possible. Although this is completely understandable, it also can result in a feeling of rushing one's self through the process. For many there is a sense of a "ticking clock" present, knowing that every day that passes is another day they aren't living life as their authentic selves. Focusing on this journey one step at a time can help keep it from feeling too overwhelming, and in the end will result in feeling more certain about the answers to your gender identity questions. The key is to be as honest with yourself as possible as often as possible. This will lead you to your answers more quickly (there is more in the book about how you can do this, knowing there is oftentimes a great deal of internal and external resistance present along the way).
#4—Everyone's experience is different and is to be respected.
Sometimes comparing your gender identity experience to those of others can be useful. It can help you recognize that you aren't alone in the way that you feel. However, if you find yourself doubting the legitimacy of your experience because you haven't heard of anyone else going through it, or if someone tells you that your experience doesn't "count," then this is your sign that you need to remind yourself of this truth. No two people's experiences will be the same, nor is there any kind of rulebook that says you must have a certain experience in order for your gender identity struggles to be considered valid. Times are changing, and the definitions for gender identity are expanding every day. Your experience is real, and worth exploring to the fullest.
#5—You will figure some things out now and others later.
Self-discovery is a lifelong process. This means you will be able to answer some questions about yourself now, and others later. The idea that you might end up changing how you describe your gender identity can be unsettling. This is understandable! It is commonplace for those who are deciding what to do with their gender identity discoveries to struggle with such questions as, "What if I'm wrong? What if I change my mind later?" You can remain open to growing while also gaining confidence in what direction you would like to go next by pacing yourself, paying attention to what consistently feels "better" to you about the changes you make, and talking things out with a counselor or loved one to help plan for any possible challenges you might encounter.
Re-read this list as often as you need to as a reminder to not let anyone else's opinion about what the "right or wrong" way is to go about your gender identity exploration.
---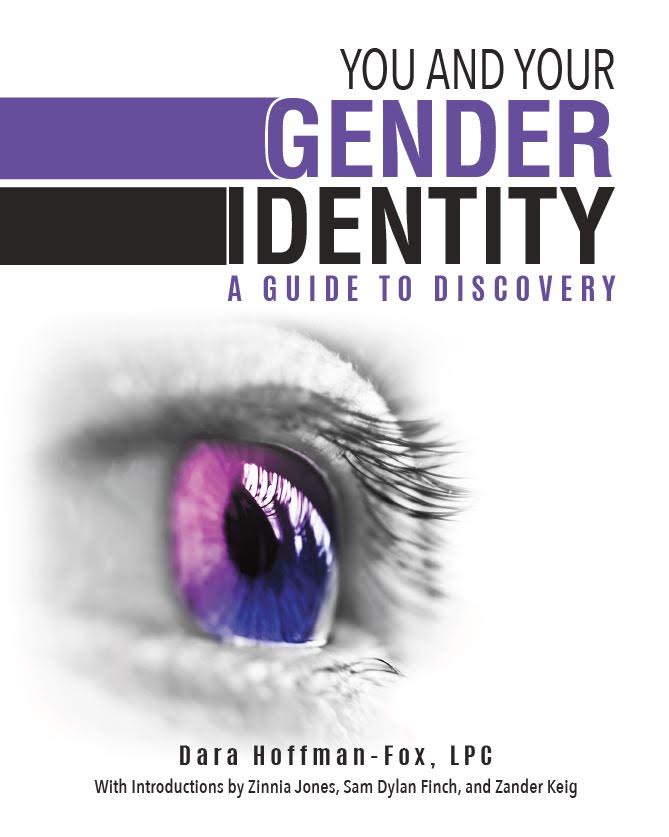 For more on how to go about your gender identity exploration, check out my book YOU AND YOUR GENDER IDENTITY: A GUIDE TO DISCOVERY.

Available for order at discoveryourgenderidentity.com.