For Your Transitioning Toolkit: "My Coming Out Master Plan"
Coming out to family and friends can be one of the most difficult steps in the transition process. In the hopes of helping you through this intimidating process I have created a worksheet for you called…
The idea for it came from a video I created as a part of my YouTube series, Ask a Gender Therapist. This video, Coming Out as Transgender to Family & Friends, I walk you through a step-by-step process that can help make coming out a far less overwhelming experience.
You can download the free worksheet and fill it out as you watch the video, or there is a transcript for the video that you can read as well.
Here's a preview of what the worksheet looks like: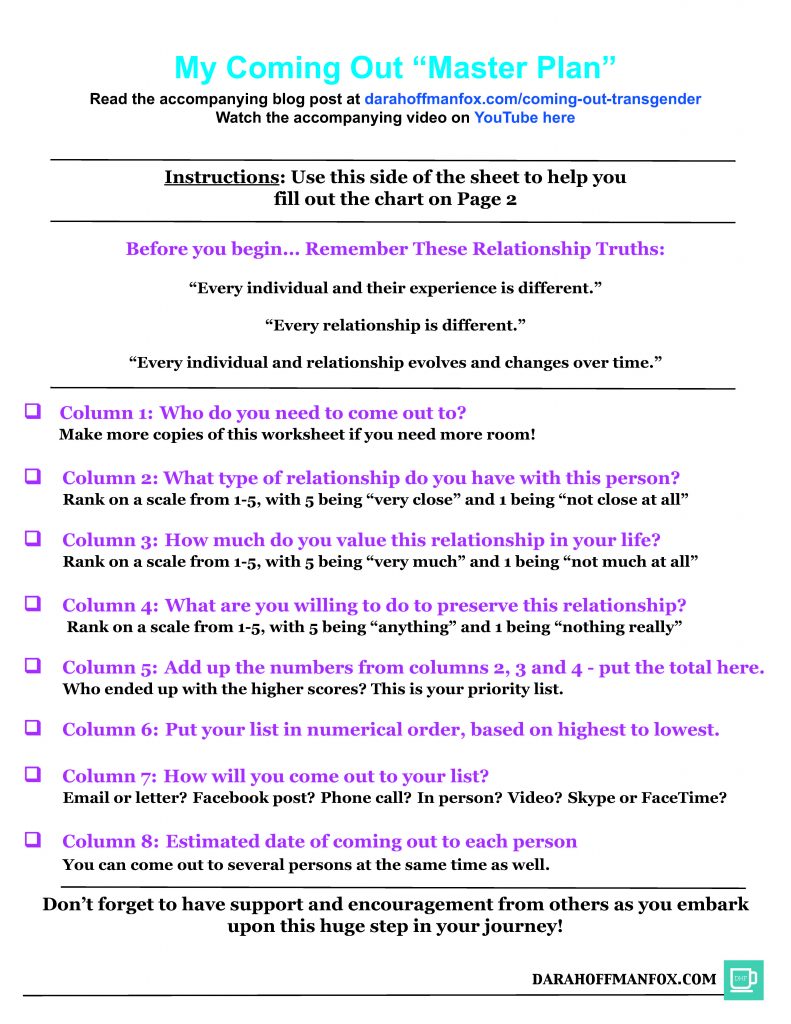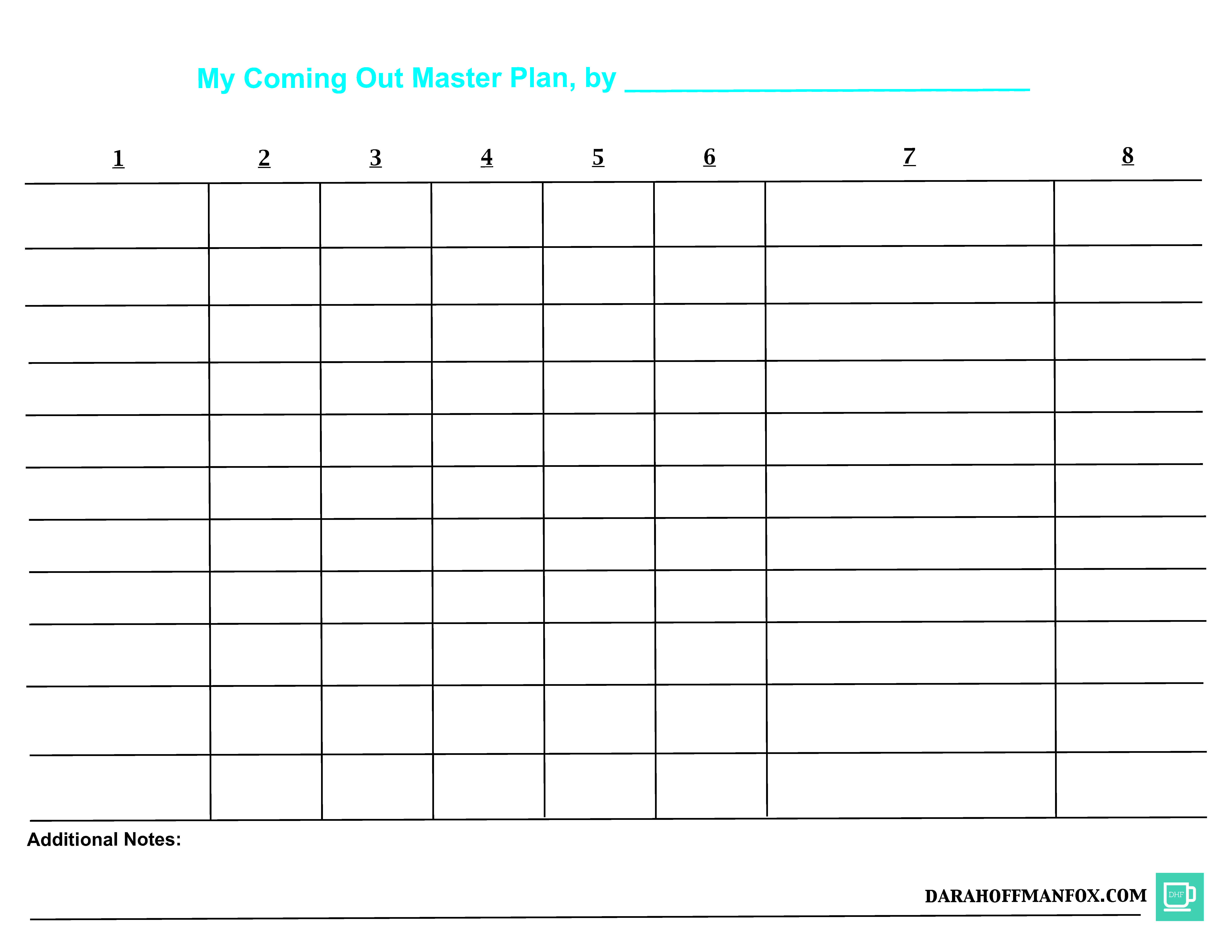 I plan on creating many more worksheets for you to have as a part of your "Transitioning Toolkit," so your feedback is essential! I'd love to hear your comments below on whether or not you found this to be a useful tool.