I'm a Licensed Professional Counselor and a gender therapist in private practice. My hope is to be a part in empowering, encouraging, and supporting transgender and gender non-conforming individuals through education and shared experience.
Why I Do What I Do
It was March of 2013, and I was getting restless.
At that point I'd been providing counseling services to the transgender population for almost six years. I was being quoted in the local paper as a "transgender expert." I was giving workshops annually at the Gender Identity Center's Gold Rush conference.
So, understandably, it had gotten to the point where I was constantly hearing, "Wow, you must have a really unique perspective if you've helped so many folks with this. When are you gonna write a book?"
I've known since childhood that I was meant to write a book, so this wasn't news to me. But writing a book about my work with transgender clients? I dunno, something seemed to connect with me about it, but at the same time something didn't.
Connect: It was indeed time for me to "put out there" what I had learned and experienced over all of those years.
Didn't Connect: There's no way I had time to write a book. Let alone decide on one audience or topic to focus it on.
I let the struggle sit with me for several weeks, patiently waiting for the answer to come. And then, one lazy Saturday afternoon, my daughter and I were watching The Social Network (aka "The Facebook Movie"). And it hit me.
Start a blog.
Time wasn't going to be an issue – I could definitely post an article every week! Deciding on one audience or topic? I could change it up with every article if I wanted to! Finally, I'd found a way to share my perspective and potentially reach a decent number of people with it.
Fast forward to a year later.
My blog, "Conversations with a Gender Therapist," had been live for only about six months when I recognized something that left me feeling both excited…and troubled.
This was only the beginning.
Excited: There is a HUGE audience out there of folks who want and need to learn more about the transgender experience. Both those who are trans and those who are not.
Troubled: When it comes to educating the public there is a TON of work to be done around understanding the transgender experience. Additionally, there is far more support and encouragement that the transgender community needs than you could ever imagine.
Read more about my "call to action" to become a gender therapist. And here too!
Speaking of being a gender therapist…
I believe we take on certain roles in our lives based on a combination of a LOT of different things. I see it as a bunch of individual ingredients coming together to make something perfectly delicious.
In fact that's how I'm going to share with you the unique 'recipe' that I believe resulted in me being the flavor of therapist, educator and advocate (not to mention blogger and YouTuber!) that I am today.
And, since coffee is my biggest vice, what better example to use than that?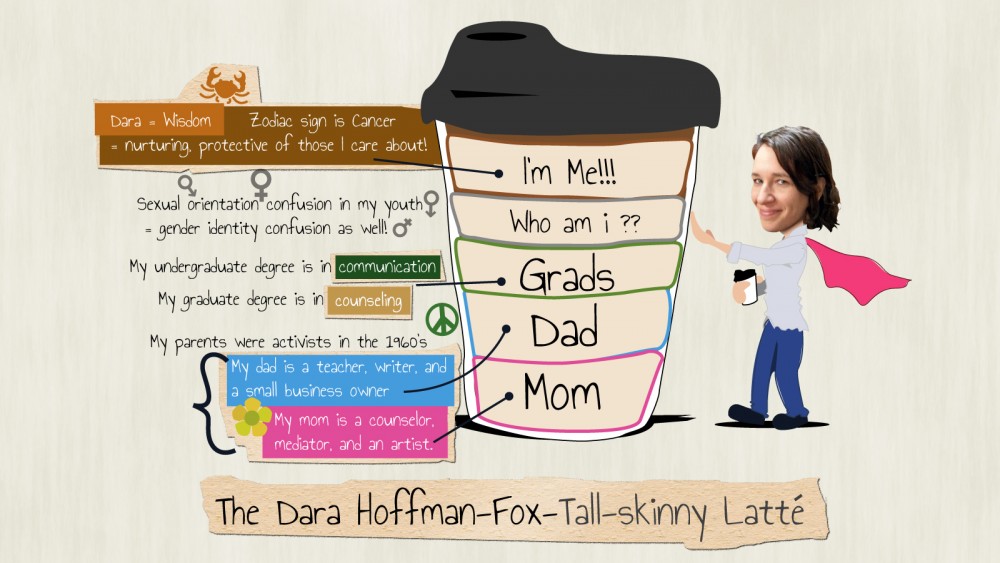 Click image to enlarge
Whether you are transgender or a part of someone's life who is transgender, I'm here to act as a guide and a resource along this journey.
To see what this site has to offer start here and let the learning begin!
Oh, and by the way…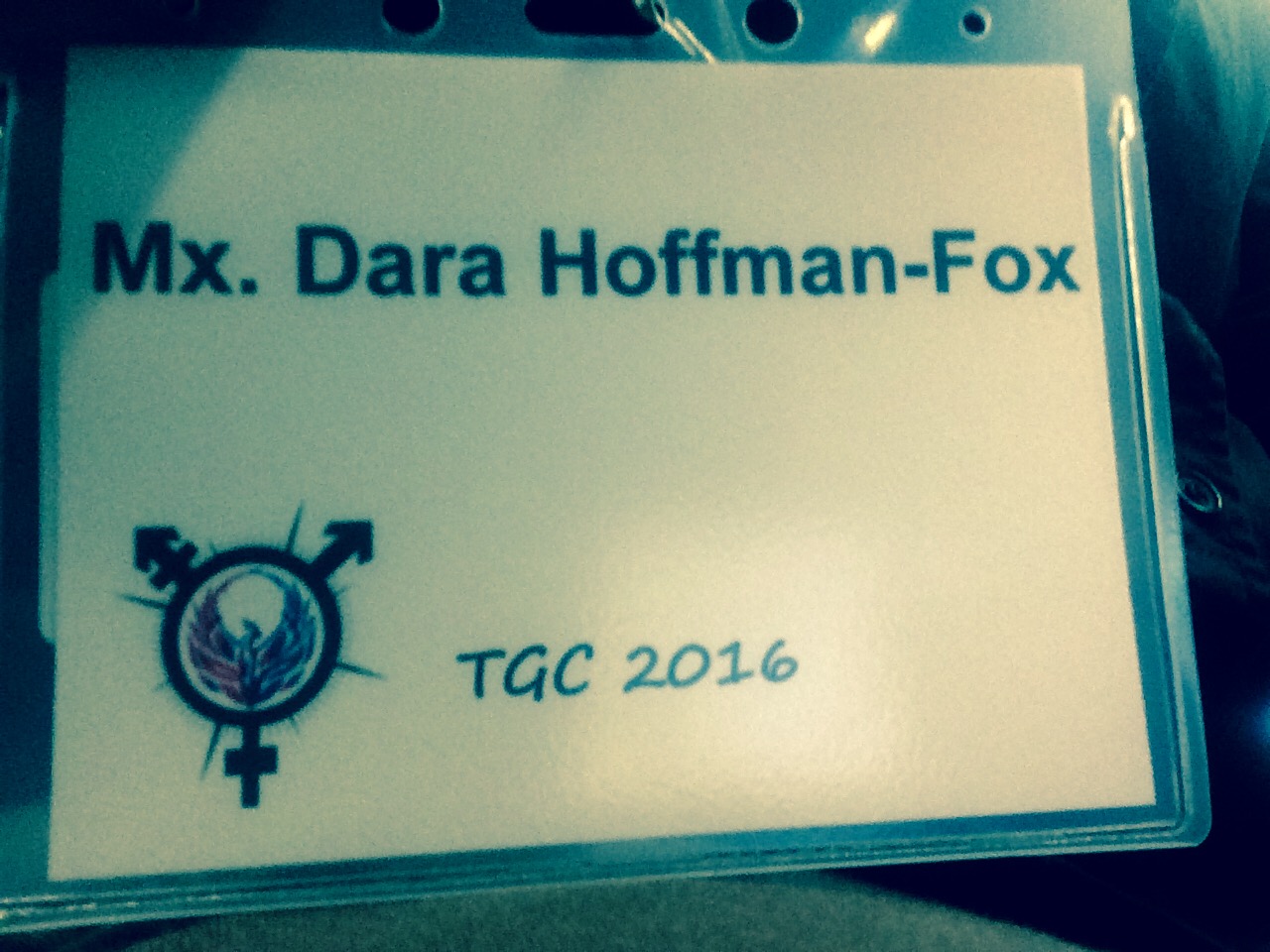 As for my pronoun preference I am accustomed to "she/her" but prefer that my name is used instead of a pronoun. I'm definitely uncomfortable with phrases that are female-gendered such as "ladies" and "ma'am." I would describe myself as nonbinary as well as androgynous.
I also like to use "queer" to describe myself as well, as I feel it speaks to my sense of gender as being very much about the combination of the masculine and feminine energies within me, as well as encompassing aspects of my sexual orientation.
Here's a video from November 2015 where I discuss "A Peek at My Own 'Gender Journey'"
This Post Has Been Viewed 9,016 Times