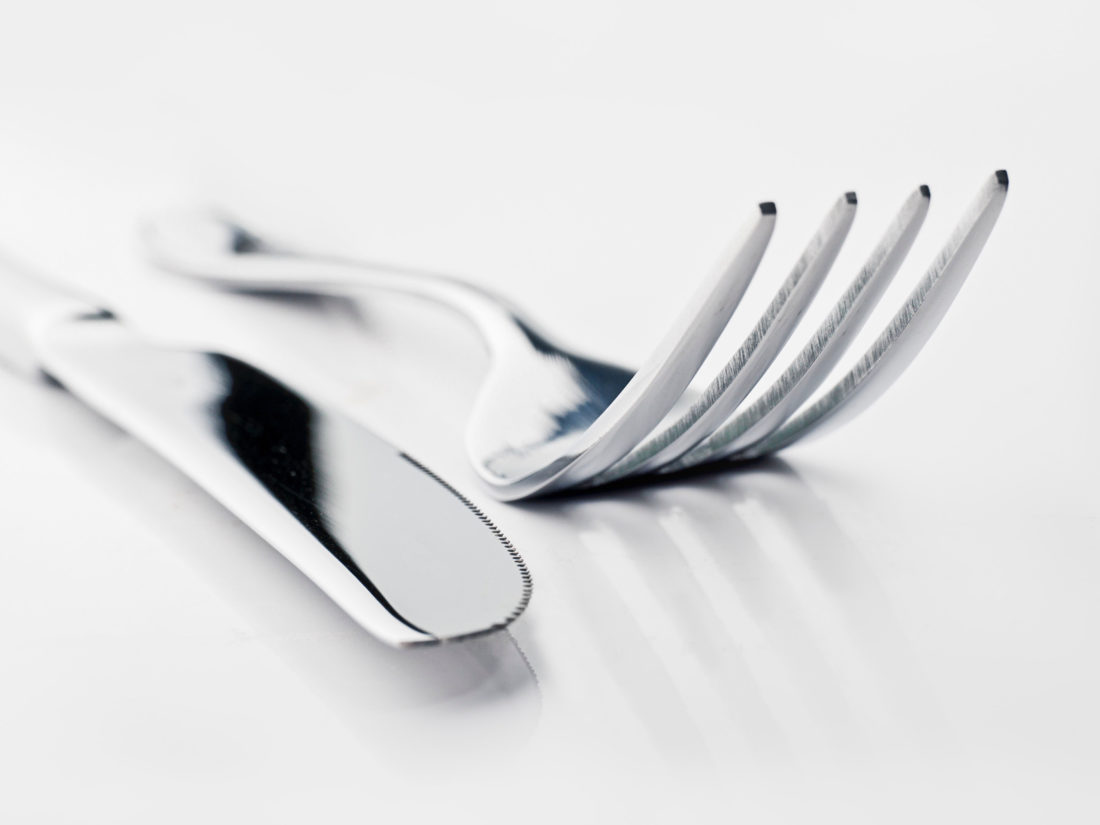 Dara Gets Interviewed by a Grad Student Over a Gluten-Free Dinner
I'm oftentimes asked by students (ranging from middle school through graduate school) about my background as a mental health counselor and gender therapist. So, I thought it would be fun to share an interview I gave to a University of Colorado, Colorado Springs graduate student named Colin in 2016.
Colin asked questions about what it is like to have my own private practice as a mental health counselor, what I do to market myself and my services, and how I stay have formed collaborations within our local community.
It is intriguingly titled…
"Zumba on Tuesdays"
About a month ago, I had the pleasure of meeting Dara Hoffman-Fox. Dara is an LPC (Licensed Professional Counselor) who has a private practice here in Colorado Springs, The Bohemian Sanctuary. Dara has a propensity for working with Trans*, gender queer and non-conforming clients and other members of the LGBTQ community and uses the title of gender therapist.
We recently met up over dinner at Coquette's in downtown Colorado Springs and shared a few laughs about our military upbringings and personal dietary requirements and limitations. We had a very amicable talk over dinner and the interview itself, while it did not take place at Dara's private practice, had a very warm and open feeling to it.
Dara was a very interesting person to interview for many reasons, not just because I have a similar focus goal of working in the LGBTQ community and with a focus on gender, but also because of the entrepreneurial aspect of owning a private practice. I had not considered the difference it might mean to only have one person running the entirety of the business aspects while also handling the entirety of the client load. Overall, I thoroughly enjoyed getting the opportunity to meet with and interview a counselor in the community like Dara.
Simply based on the interview that I had with Dara, as mentioned earlier we met in public, I would absolutely seek out Dara were I a client. Personality and manner are very important things in my eyes and Dara has a very calming but intelligent presence. Managing a business, becoming licensed, and working with a community that has some clients driving from all over the state to seek services really speaks to Dara's quality as a professional. When I began asking the questions about the mechanics of the counseling profession, Dara flowed as easily from topic to topic as if we were simply having a social chat.
We discussed what the needs are for many clients who are transitioning between sexes and what tasks this places on counselors they may be seeing. Having contacts in the medical professions and other counselors/therapists who understand the trials faced by people who are Trans* were two very large groups of community professionals that Dara collaborates with. As a gender therapist, advocating for clients can be difficult, especially if they have medical needs like gender reassignment surgery (GRS) or hormone replacement therapy (HRT). Dara mentioned how difficult it was as a professional to have contacts in the medical and psychiatric fields who were LGBTQ friendly.
This was only a very small aspect of the groups Dara has worked with. The old Pride Office (before it closed) in downtown Colorado Springs, and the Colorado Springs Queer Collective, just to name a few, are organizations that Dara has also worked with. Dara said that being a strong community member for years has been a great aid in finding professional connections.
Being a strong community member is also a way that Dara has found many of her clients. Social Media, social networking, word of mouth, and community involvement were the answers I received when I asked about this topic. Being a member of any community for a long enough period of time results in an inescapable presence and reputation, and when working with minority and vulnerable persons, having a physical community presence has worked in Dara's favor.
Dara also mentioned the work that has been put into several YouTube videos that discuss issues that pop up in the lives of people who are gender questioning, non-binary, and Trans*. Dara has also interviewed for multiple Podcasts, keeps a separate personal and professional Facebook page, and runs a blog, all to help maintain the presence that Dara has cultivated.
On the topic of keeping up with social media, this is something that Dara does on a daily basis. On Tuesday, Wednesday and Thursday clients visit the office for their one hour sessions. Dara has it planned for 30 minute breaks between each session and sees clients from 11:00 am to 6:00 on Tuesdays and 11:00 to 7:30 on Wednesdays and Thursdays, maintaining that Zumba on Tuesday evenings is a nonnegotiable form of self-care.
Emails and note-taking are large parts of Dara's every day activities as well, along with keeping in contact with other counseling professionals, keeping track of the business and its expenses along with other accounting work, and performing case consultations as needed.
The multifaceted nature of a private practice had not occurred to me, but after conducting my interview I had a much clearer view of exactly how much work it would be to own and operate and run one's own business. Considering picking a location for an office (which is important, especially if working with such an at risk group as Trans* individuals), furnishing that office in a warm and inviting manner, maintaining the location either through rent or ownership, managing business expenses for travels and such, and basically depending on the income that is received only three days a week from less than thirty hours of direct client interaction requires finesse.
Dara charges clients approximately $120 an hour and only accepts one form of insurance, due to the difficulty she's experienced when trying to work in tandem with insurances. All of these factors together make for a complex work life, but one that seems ultimately rewarding for any LPC.
Equipped with an LPC, Dara has a professional network of support through the WPATH organization, the World Professional Association for Transgender Health. This keeps Dara in contact with other organizations that may be able to provide differing services, as well as creating a network of professionals with a wide range of skills, talents and experience.
Getting the opportunity to interview an LPC in the community, and especially Dara, was fantastic. Overall, the experience was positive and I learned more about the details of working in the field than I had thought I was going to. A lot of knowledge that has been imparted unto me so far in this program has felt very theoretical and aloof. Being able to sit down with a professional and talk about nuts and bolts and general work/life management and how that looks after certification and licensure and the program is all over.
In total, the experience and assignment were very positive ones and I'm grateful to have been provided this opportunity to connect with a professional who is also a member of and works with the LGBTQ community in an area that I did not personally think would have such a resource.
Photo by G. Crescoli on Unsplash