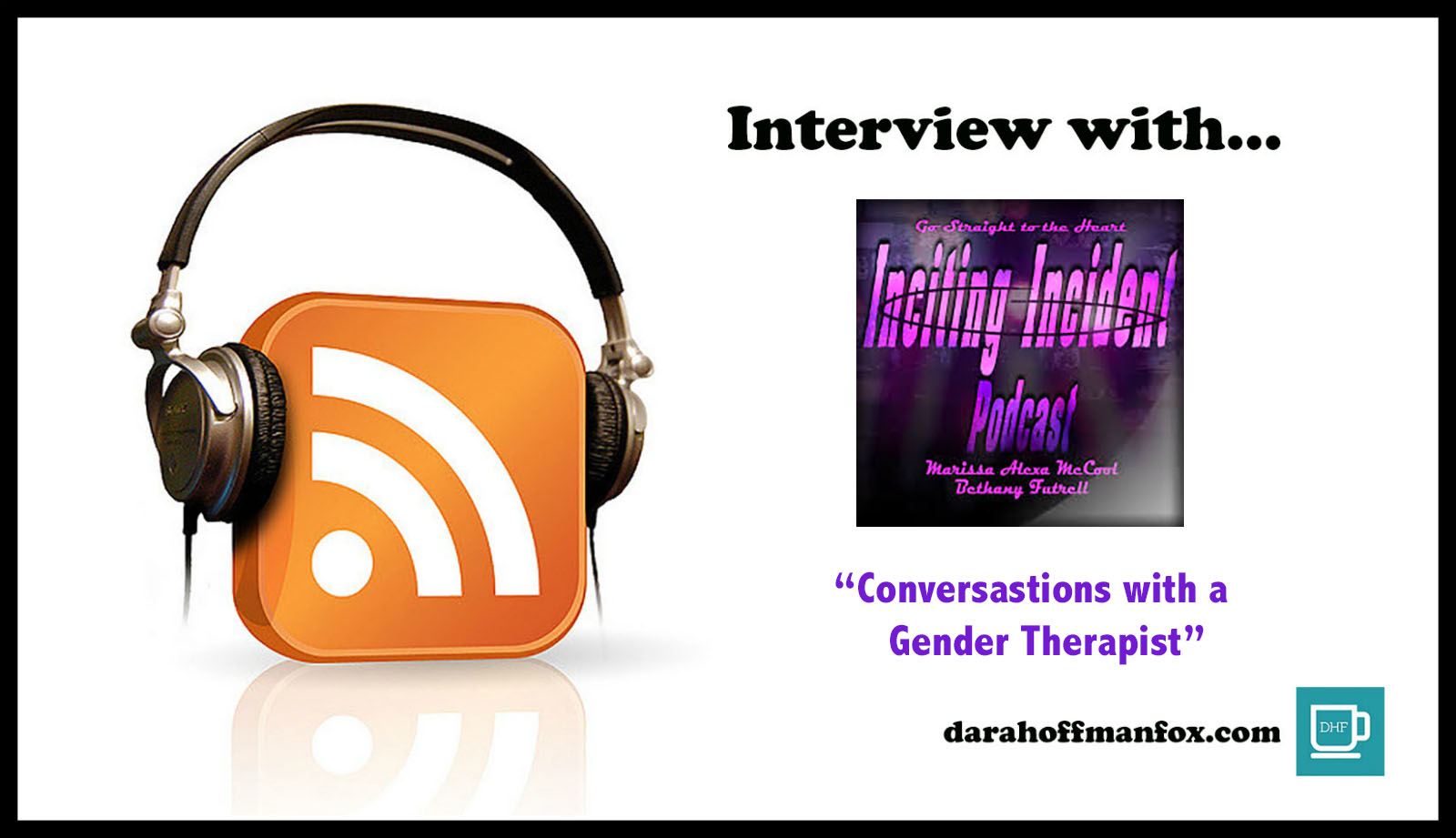 Interview with: The Inciting Incident Podcast, "Dara Hoffman-Fox, Conversations with a Gender Therapist," Episode #106. Hosted by Marissa Alexa McCool and Bethany Futrell.
Date of release: August 25, 2017
Episode length: 1 hour, 1 minute
From the hosts:
The Inciting Incident Podcast is a current events/interview-based show that delves into deeper emotional issues and identities with a sense of empathy and social justice.
This week, Dara Hoffman-Fox joins us to talk about being a gender therapist, the Facebook and YouTube pages thereof, and the book coming out: You and Your Gender Identity: A Guide to Discovery.
This Post Has Been Viewed 68 Times