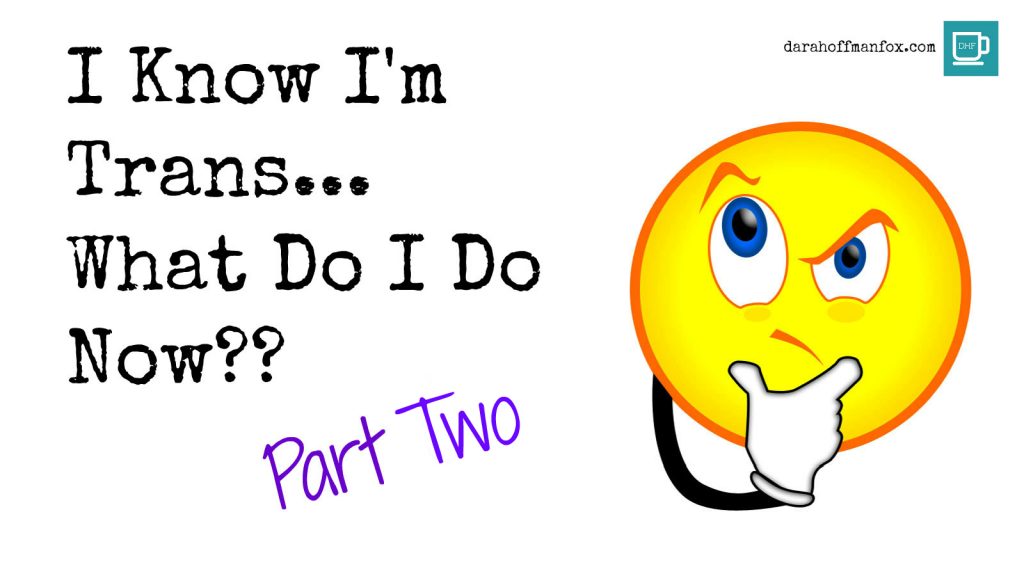 Realizing that you are transgender/nonbinary is a big step. The process of figuring out what to do next can be overwhelming! This will be a multiple-part series on the different steps you can take to move forward with transitioning. Brought to you by Dara Hoffman-Fox, LPC, a gender therapist in Colorado, USA.
In Part Two I discuss the importance of starting to talk to others about being transgender/nonbinary.
Links mentioned in the video:
"My Coming Out Master Plan"

"Coming Out as Transgender to Family & Friends"
"Gender Transition: The Leap of Brave Beginnings and 8 Ways You Can Help"
"Coming Out to Your Parents as Trans"
 Do you have experience with this, as well as advice of your own to share?
Please do so in the comments below!
This Post Has Been Viewed 648 Times