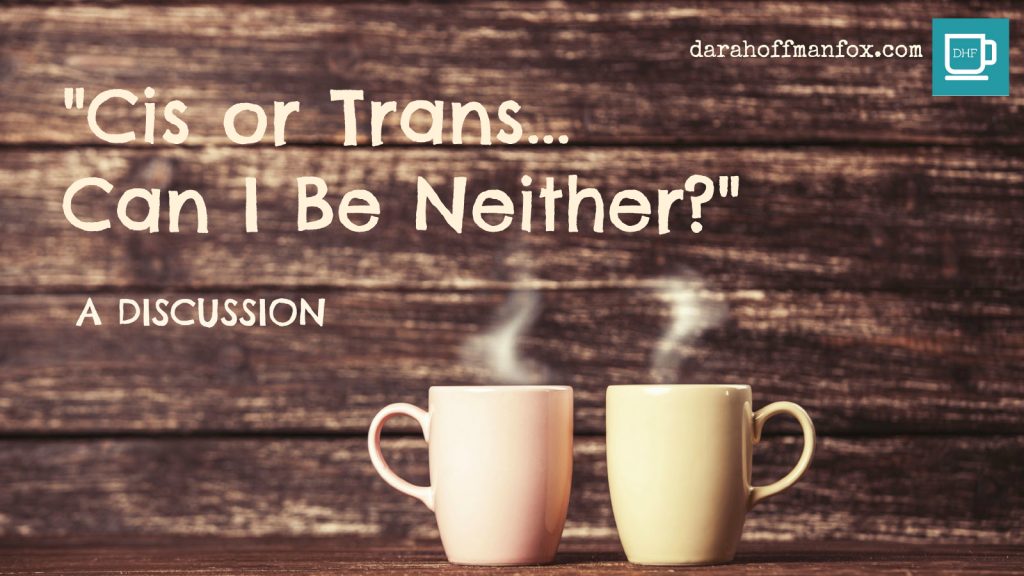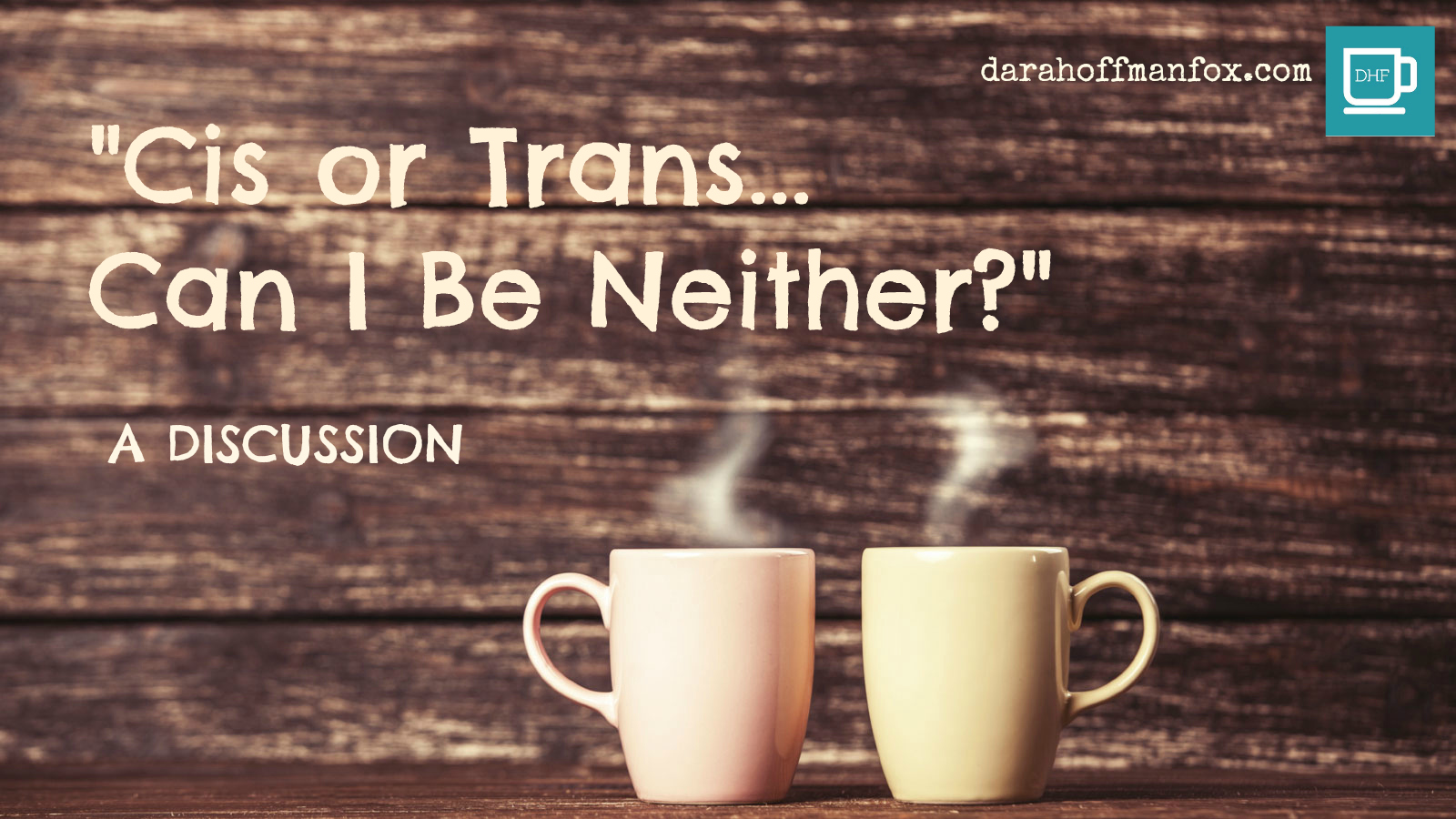 I recently began a discussion online regarding the question: "Cis or Trans…Can I Be Neither?" I was excited by how much response it got, so I wanted to share the various discussions all in one place.
Here are the responses from the general post I made on my Facebook page, Conversations with a Gender Therapist (click on the message bubble to go to the comments from the post):
Here is a YouTube video I made with the same question, along with more detail as to why I wanted to ask the question. You'll need to go to the actual YouTube page to see the ongoing discussion about it:
Here are the responses from when I posted the YouTube video onto my Facebook page (click on the message bubble to go to the comments from the post):
The conversations around this topic did indeed help clarify things for me, when it came to my own answer to this question.
I've concluded (at least for now!) that it all depends on how one personally defines "trans/transgender." For me, the definition of "trans/transgender" means to go "beyond" one's assigned-gender-at-birth. Since I feel genderless/agender/neutrois, it means there is no gender in the first place for me to go "across" or "beyond." Therefore I do feel I can identify as neither cisgender nor transgender.
However, I am also aware that I live in a world with other people, and that some of those people might want to categorize me in a certain way. Depending on the situation, if I am asked to "choose" between being either cisgender or transgender, I know that transgender describes me more closely than cisgender and therefore I would default to that (again, if necessary).
Hope you will join in on the conversation either in the comments below or in the discussions that have already been started on Facebook and YouTube!
This Post Has Been Viewed 1,034 Times